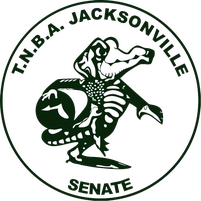 Welcome to the Jacksonville Gator City Senate of the TNBA
The Augusta Bowling Senate will host their 4th Annual Mixed Teams/Mixed Doubles TNBA tournament on 22-23 October and 29-30 October 2022. The tournament will be held at the Northside Lanes, 1745 Georgia Avenue, North Augusta, SC 29841. Entries will close MIDNIGHT Sunday, October, 8, 2022.
Southern Region Annual Hall of
Fame Induction Ceremony
2023 King George R. Hull Memorial Golf Tournament
The 13th Annual King George R. Hull Memorial Golf Tournament will be held on Wednesday, 24 May 2023 at 7:00 am at the Steel Canyon Golf Course in Sandy Springs, GA.
Entry deadline is 12 May 2023.
For additional information and to complete the entry form download the above document.
CONGRATULATIONS TO JACKSONVILLE'S SENIOR MEN AND CLASSIC WOMEN FOR WINNING THE SUNSHINE CHALLENGE BRAGGING RIGHTS!
Congratulations to Charles Cannon, Daryl Russell, Carlos Maysonet, Paul Apolinario, and Gregory Johnson.